Croquant Box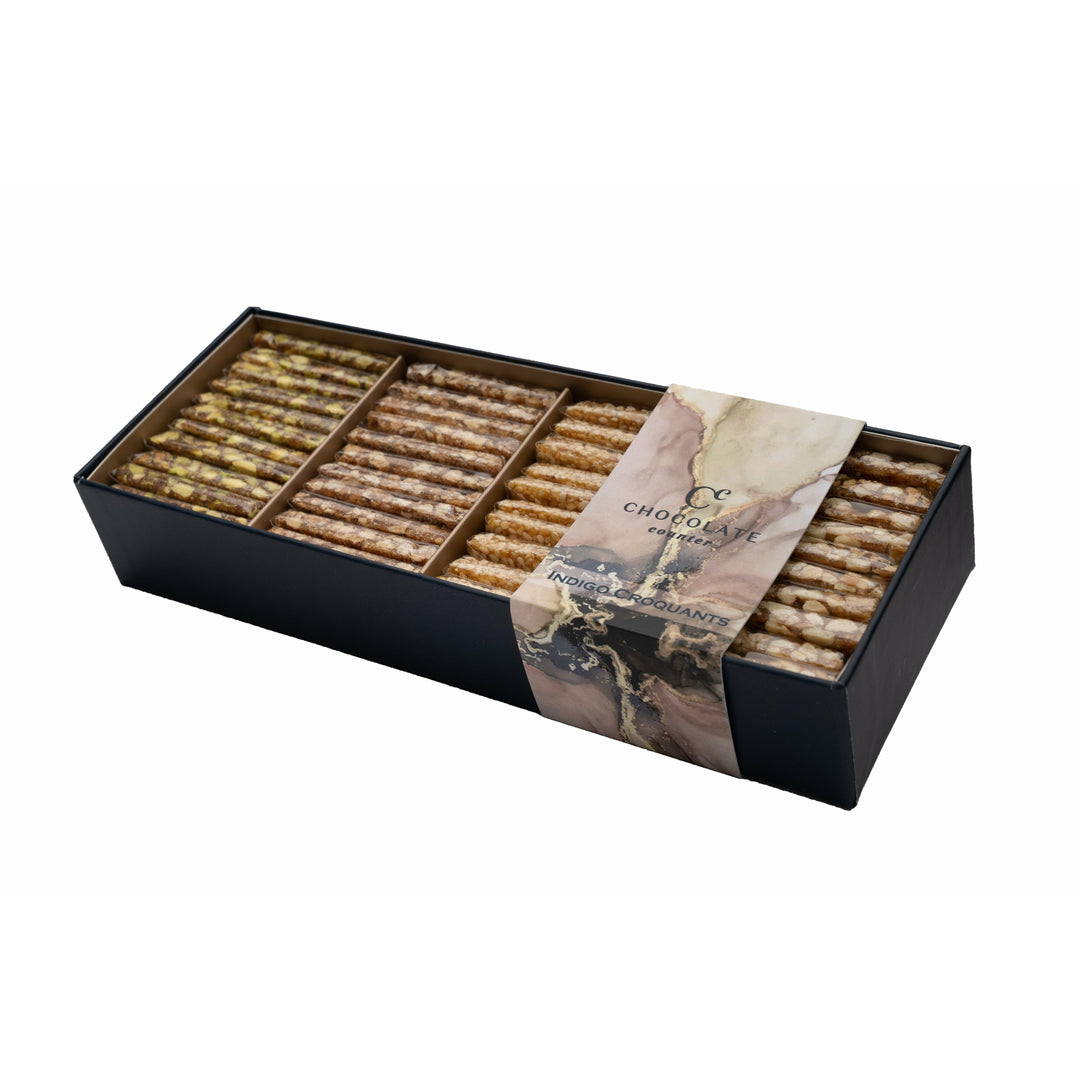 Croquant Box
Regular price
$2500
$25.00
Sweet, crunchy, and oh-so-irresistable, our croquant box is every crispy treat lover's dream come true. Featuring some of our favorite assorted items infused with cashews, pistachios, almonds, and sesame, our croquant box is sure to pleasure the soul. 
Dimensions: W: 3.5in, L: 9in, H: 1.75in
Weight: approximately 1.2 pounds. 
Croquant
Sesame
Pistachio
Cashew
Almonds
Crunchy
Rectangle
FOOD ALLERGY WARNING:
Please be advised this product is manufactured in a facility which processes tree nuts, peanuts, wheat, sesame, egg, milk gluten, and soy. Product may also contain trace amounts of the allergens listed above.
Please contact us for nutrition facts.
Product free from Genetically Modified Ingredients.                            
Product free of Alcohol and Pork Derivatives.
Box sets come as is, we can not substitute or alter them. (Packaging color may vary)
In stock, ready to ship

Inventory on the way